Click here to buy Trixed for just 0.03 LTC!!!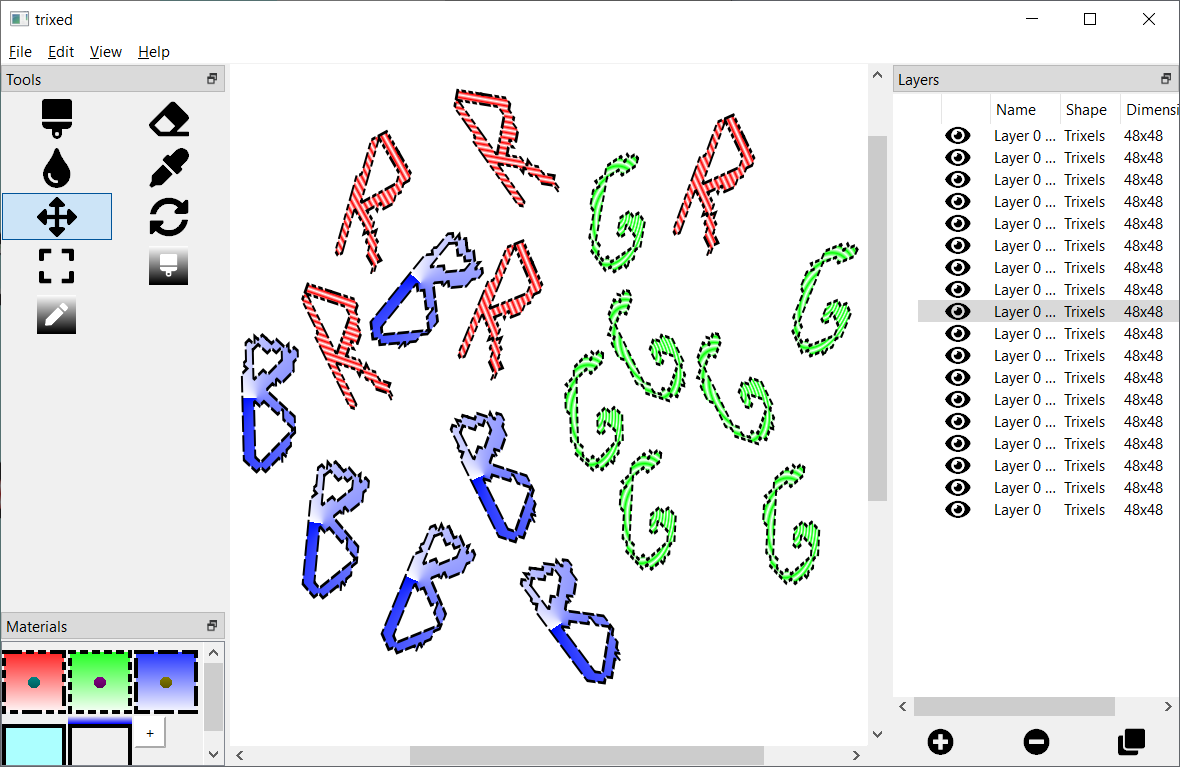 Trixed is a powerful grid-based vector graphics editor that currently works on trixel, hexel, Voronoi and circles grids with more to come. It supports solid colors and gradients, hierarchical layers, layer transformations, export to SVG and Blender and a full unlimited undo system. Future roadmap includes such cool features as text support, texture support, animation support and much more.
Licensing Model
The product is sold in a Software as a Service (SAAS) fashion for 0.03 LTC (about 5 CHF) per year. It has a timer allowing it to work for 12 months from the build date. I think this is a pretty cool scheme which makes it possible to use Trixed for 10 years for CHF 50 with annual updates. You can also get updates any time they are released by paying the small fee again.
Final Word
This is a pretty solid piece of software with not much competition out there. I am developing it alone in my free time, further injuring my back and eyes, therefore I hope you can afford the 0.03 LTC if you would like to use it. Thank you!