The Xtellis Team (part of ADARED) is proud to announce that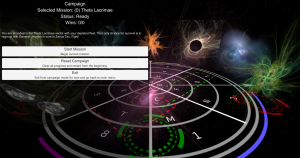 Xtellis is now available on the App Store! We would like to thank everybody who contributed to making this possible! You can finally order your copy of Xtellis and experience this epic space western story with elements of fantasy! There is a single player campaign, unlimited local matches against AI and/or with friends (hot seat) as well as network gameplay – also against AI, friends or both. Battery usage is low, entertainment is high, grab Xtellis now!
Xtellis is a turn-based card game inspired by the very best of its paper cousins (collectible card games). Xtellis has been simplified in order to ease the learning curve and offer an enjoyable fast-paced gaming experience on mobile devices, such as iOS and Android-powered smartphones and tablets. Learn more at http://xtellis.ch.