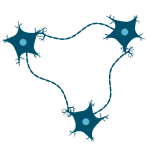 It has been a while since my last endeavor to create a community with communications flowing in both directions. I believe it is particularly important right now – at a time when the information exchange market is dominated by just a few big players – to belong to and create smaller and more focused communities. Bulletin boards (or forums/fora) used to be tremendously popular before the rise of social networks. Recently they are becoming fashionable again. Since the advent of modern solutions such as Discourse or my preferred choice – NodeBB, which have an attractive look-and-feel, as well as many engagement mechanics and good performance to match, fora are reminding to a growing group of people of what a social network should really look like. Intelligent and productive discourse, which actually achieves something, is a must, as opposed to sharing the photographs of cats.
In this context and given my professional involvement in Deep Learning for many years now, I am launching the deepnn.science forum – a community built around the topic of Deep Learning and dedicated to discussion and networking above and beyond the limits of industry and academia. The way I envisage it, the niche we are trying to fill is roughly defined as having enough scientific emphasis to be above a typical Data Science community (hobby and professional alike) but to be more relaxed and less serious than for example ResearchGate. That and of course the form of a bulletin board. Is that enough to be viable? I hope we prove this to be the case!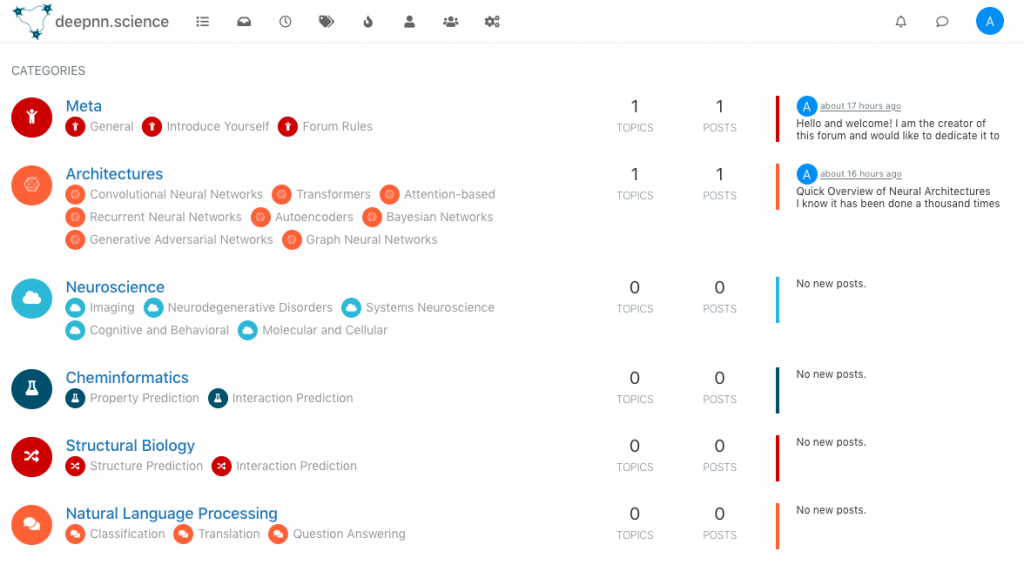 The forum is currently divided into a theoretical part (captured under the umbrella term Architectures) and a part dedicated to the applications of Deep Learning, including categories such as Neuroscience, Cheminformatics, Structural Biology, Natural Language Processing, Medical Imaging and others.
I would like to invite all Deep Learning professionals and aficionados to join deepnn.science and give it a try. Looking forward to seeing you there!